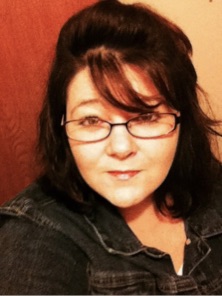 Donna Lewelling has been involved in state level education policy since 1999. In January 2016, Donna began her current role as the Deputy Director of the Office of Community Colleges and Workforce Development at the Oregon Higher Education Coordinating Commission. In 2018, Donna was also appointed Oregon's Adult Basic Skills Director. In her role at the state, she has the privilege of leading a team that works every day to create pathways to success for Oregon's students.
Donna is passionate about community colleges and the students they serve. She currently serves as the Vice President for Fall Conference on the Oregon Chapter of the American Association of Community Colleges, a position which gives her the honor of coordinating a three day conference for women leaders in community colleges. In 2018, Donna was awarded the Howard Cherry Outstanding Community College Advocate Award by the Oregon Community College Association for her outstanding contributions and advocacy for Oregon's Community Colleges.
Donna lives with her husband, Todd. They have three adult children and seven grandchildren. Their furry canine child Furball "Furby" Lewelling is actually in charge of the house, but don't tell him, he is already too spoiled.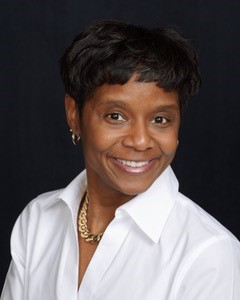 Dr. Adrienne Ochs has worked in the field of education for over 25 years, with experience in higher education, academic & student affairs, and high school equivalency. As a seasoned educator, she is passionate about increasing awareness of, and advancing access to, quality education among youth and adults. In addition to education, Ochs has graduate-level training in demography and rural sociology. Currently, Adrienne is the GED Administrator for the state of Oregon. Outside of work, Adrienne enjoys public speaking, traveling, and spending time with family and friends.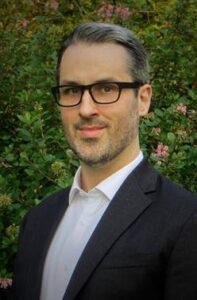 Nick Bender is a graduate of Columbia University and a former New York City Teaching Fellow. He has built and managed education and vocation programs for students and job seekers with disabilities, English language learners, and adults seeking secondary credentials. Nick enjoys working collaboratively with the federal government, state government, local education programs, students, researchers, and the private sector.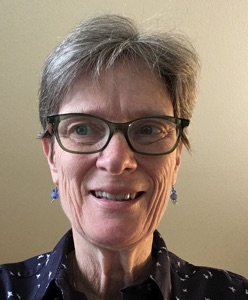 Helen Dunford has worked in education as a teacher, teacher trainer, and administrator for over 40 years. Since 2012, she has worked for the state of Oregon's Higher Education Coordinating Commission in degree authorization and, since 2017, as Adult Basic Education State Leadership Coordinator for the Office of Community Colleges and Workforce Development. She has ten years' experience as Academic Dean in a vocational college working with adults preparing to enter the workforce in Oregon, and prior to that she taught ESL and trained teachers in various parts of the world, including France, Spain, Italy, Great Britain, and Argentina.
Helen has a Doctorate in Education with a specific focus on postsecondary education, and is the co-author of "Projects with Young Learners" (Oxford University Press), a resource book designed to train students to work independently and collaboratively in the learner-centered classroom.
Helen's current responsibilities include oversight of assessment, professional development, and curriculum for Oregon's Title II programs. For the past two years, she has been working in collaboration with a team of community college instructors to create resources and trainings to support the implementation of the Oregon Adult College and Career Readiness Standards.
Helen, who is originally from the U.K., has lived in Oregon for the past 23 years. She shares her home with her wife Lauren, and their dog Allie.

Kelly Zinck is the Education Team Research Analyst in the Office of Community Colleges and Workforce Development at the Oregon Higher Education Coordinating Commission (HECC). In this role, she is responsible for federal reporting for both WIOA Title II and CTE Perkins, along with managing the Title II performance-based funding model. Prior to her time at the HECC, Kelly worked at the Oregon Legislature and as a textbook supervisor at a college bookstore. She earned a Bachelor of Science degree from Oregon State University, majoring in Environmental Science with a focus in Natural Resource Environmental Law and Policy, and a Master's in Public Policy from Oregon State University, focusing on Environmental Law and Policy. Originally from North Idaho, Kelly has lived in Oregon for the past 19 years and enjoys adventuring outdoors, exploring all of what Oregon has to offer. She also enjoys modern quilting, canning, and preserving, and seeing the world through the eyes of her 18-month-old son.

This webinar has been generously sponsored by Empyra OneFlow.