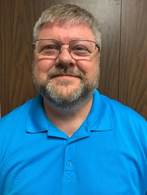 Jeff Campbell is Director of Instruction and Curriculum at Lewis and Clark Community College.  He has served on the IACEA Board since 2014 in a variety of capacities including Chair of the annual Legislative Awareness Day Rally and Senior Division Chair for Adult Basic and Secondary Education.  In addition to his experience in teaching Adult Education classes, Jeff has taught at the college level and in the corporate setting.  He also volunteers for the United Way of Greater St. Louis as a member of the allocations panel.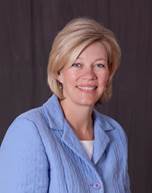 Dr. Val Harris is Associate Dean for Adult Education at Lewis and Clark Community College and has been in leadership there for over twenty-five years. She is passionate about her work to foster a culture that ensures that students and staff flourish. Under Val's leadership the Division has grown to include numerous programs and services that promote student success. In addition to High School Equivalency/GED preparation and English as a Second Language courses, there are support services, integrated instruction and bridge coursework to help students transition to college or work. Project READ which provides volunteer tutors to provide individualized tutoring, family education programming that encourage an intergenerational approach to educational achievement, and to provide comprehensive education and support for youth of promise, YouthBuild Building Futures programming. Val has served IACEA in various capacities over the years and is currently Chair of the Legislative Committee.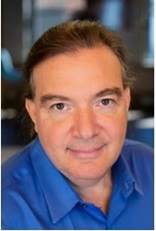 Michael Matos is currently the Technology Project Manager for Chicago Citywide Literacy Coalition managing the Illinois Digital Literacy Lab Project, He is currently on the IACEA Board (Region 1 Senior Director. Legislative Committee) and COABE Board (Region 3 Representative) and COABE Board Technology Chair. Past positions include: Senior Director of Adult Education, Employment and Training Programs managing the adult education and ESL programs and Computer Technology Center Director and Instructor. His work includes teaching ESL/ELL, ABE, ASE and digital literacy for over 20 years. He has also been presenting at conferences nationally since 2007 and many of those presentations have been about educational technology, math, financial literacy and social studies.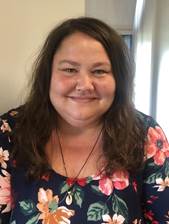 Kerry Urquizo is currently the Associate Dean of Adult Education at Heartland Community College.  She has worked in Adult Education for over 20 years. She currently is the Immediate Past President of IACEA.  Her work includes years of teaching ESL in the community teaching classes such as functional English, Academic English, Pronunciation, Business English, and Parenting classes.  She has been presenting at local, state and national conferences since 2004 on topics relevant to Adult Educators.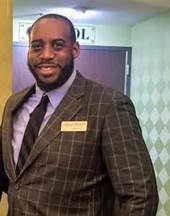 Christopher McElroy has worked for the past nine years in the South Suburban Community College Adult Education Department in South Holland, IL. Prior to that, he was the transitions coach and database administrator of the program. In his role as transition coach is when he began analyzing how they market and advertise their programs, as well as assisting students in career navigation, job exploration, and moving onto post-secondary education. He currently serves as the immediate past president of the Illinois Adult and Continuing Education Association (IACEA), which serves as the voice of adult education in Illinois.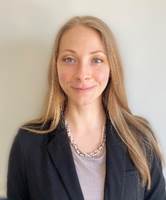 Erin Vobornik is an ESL instructor at Elgin Community College and COABE's 2021 State Advocate for Adult Education Fellow for Illinois. She has worked in adult education for 10 years teaching ESL, adult basic education, and high school equivalency classes. She has an M.A. in linguistics and approaches language teaching from a data-driven, scientific view. She also uses research and data in teaching and conducting advocacy efforts for adult education and literacy programs.