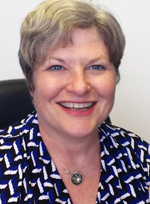 Gabrielle Lessard specializes in the laws and policies affecting access to health care for low-income immigrants and their families. She is an active member of the California Health4All Coalition and the Protecting Immigrant Families Campaign. Gabrielle's work includes writing articles and policy analyses, providing technical assistance, and presenting trainings to legal and social service providers, government agencies, legislative staff, and community-based organizations.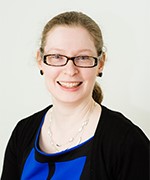 As Senior Fellow, Amanda Bergson-Shilcock leads NSC's work on adult education and workforce policies that support US-born and immigrant adults with foundational skills gaps.
In this role, she analyzes policies, makes recommendations, and coordinates with National Skills Coalition member organizations to address issues facing adult learners and jobseekers, including immigrant workers.
Amanda has authored numerous publications and policy recommendations on immigrant integration, workforce development, and adult education. She has extensive experience engaging state and federal policymakers. Amanda joined NSC in 2015.
Prior to joining NSC, Amanda was Vice President of Policy and Evaluation at the nonprofit Welcoming Center for New Pennsylvanians in Philadelphia. In that role, she led the Welcoming Center's policy and communications work on adult education, workforce and economic development issues. She also served as Policy and Communications Director for IMPRINT, a national coalition of nonprofit organizations focusing on the integration of immigrant professionals.
Amanda holds a bachelor's degree from the University of Pennsylvania, where she studied American Civilization with an emphasis on minority populations. She is based in Philadelphia and Washington, DC.

This webinar is generously sponsored by Burlington English.