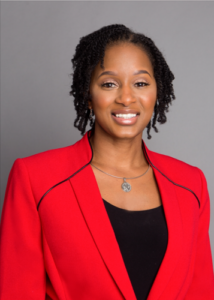 Carmine Stewart is the President and CEO of Aspire Consulting and Educational Services, conducting research, evaluation, assessment, data analysis, teacher preparation, and professional development training for school districts and adult literacy agencies.  Carmine is the Program Director at Seeds of Literacy in Cleveland, Ohio, and is an Adjunct Professor at Cleveland State University where she teaches future educators in the Adult Learning and Development, and Curriculum and Foundations departments.
Carmine received her Bachelor of Science degree in Education from Eastern Michigan University with an emphasis in special education for the speech and language impaired.  She returned home to Cleveland to pursue a Master's Degree at Cleveland State University.  In 2006 Carmine found her passion and purpose in teacher preparation in the field of adult literacy education.  After observing instructors' approaches to teaching adult literacy students, some with learning challenges and disabilities, and after judging the current state of teacher preparation and professional development in adult literacy to be inadequate preparation for the educators of adults with low literacy levels, she began pursuing a PhD in Urban Education from Cleveland State University, with the hope of changing the current state of teacher preparation in the field.  Carmine earned her doctorate in August 2012, after defending her dissertation, "Teacher Preparation and Professional Development in Adult Literacy Education."
Since 2007 Carmine has been conducting professional development workshops for adult literacy instructors that provide them with strategies and tools useful for improving the instruction of all adult learners.  Her research interests are teacher preparation and professional development in adult literacy education, developing emancipatory knowledge in adult literacy educators, and creating agency among the adult literacy population.