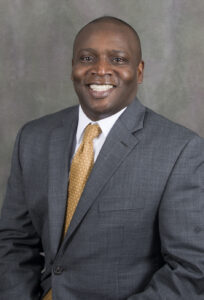 Testimony Presented to the COABE
Oogie LaMar, Director of Adult Education
April 6, 2020
My name is Oogie LaMar and I am the Advocacy Chair of the Michigan Association of Community and Adult Education (MACAE), the leading professional association for community and adult education, representing over 200 educators and leaders across Michigan. Adult education provides numeracy, literacy, digital literacy, work readiness, soft skills, high school equivalency, high school completion, and numerous wrap-around services to more than 25,000 adult learners statewide. COABE has been a very valuable partner in Michigan's efforts to provide access to programs and guidance in attaining additional funding for adult learners in Michigan.
After attending COABE sponsored events (Capitol Hill Day, Regional and National Conferences), I and many other MACAE members have attended workshops that have helped us to create better classroom instruction, explore job training opportunities, provide access to supportive services and provide a voice to the students that attend our classes. By utilizing COABE's Educate and Elevate and hosting five Student Speak events throughout the state and providing testimony before our state legislators, we have been able to gain support for our students. With these and other efforts our state legislators have agreed to increase our state funding by an additional $2.5 million dollars to support adult learners in Michigan.
As a program provider, I am familiar with the barriers that our students have and I have worked to remove barriers so students become successful members of our community. Unlike the traditional learner, adults enroll in our programs to not only change their lives, but often to provide better opportunities for them and their families. With over 900,000 Michigan residents needing our services, it is vital that access to our services grow and the funding necessary to support this important part of Michigan's economic and family literacy system continues to be supported by our state and federal legislators.
Adult Education programs not only provide educational services to students, but also act as a support network system of trusted advisors and mentors. This support network system works through partnerships with local Michigan Works agencies and local businesses to enhance opportunities for the disenfranchised adults. Michigan Adult Education programs produce more adults qualified to enter into post-secondary education, training programs, and employment.
In light of the COVID-19 outbreak, Adult Education programs are in great demand to continue providing services for current students. Furthermore, programs must prepare for the inevitable increase in adult students as the economic downturn of COVID-19 progresses. During the last financial crisis, student enrollment swelled as low-wage workers sought to improve their skills so that they could advance at work and better contribute to the economy. We anticipate a similar situation will occur as the economic crisis deepens. We will need to be prepared to serve an increased number of adults in the late summer and early fall. If we do not invest more in community-based easily accessible adult education, Michigan will continue to see an increase in unemployment, poverty, incarcerations, demand for social services, health care costs, and at-risk students.
By investing now in the adult education and literacy system, the State of Michigan is now in a better position to enhance the quality of life for adults in our state. As we move forward, we will continue to advocate for Michiganders and continue to utilize the lesson learned by attending COABE events and our talent pool will continue to grow. Remember, adult education and literacy programs are "A hand up, not a hand out". Its impact can last for generations. Properly funding the adult education system yields substantial fiscal and social benefits, adding to GDP growth, personal incomes and successful outcomes for all involved.