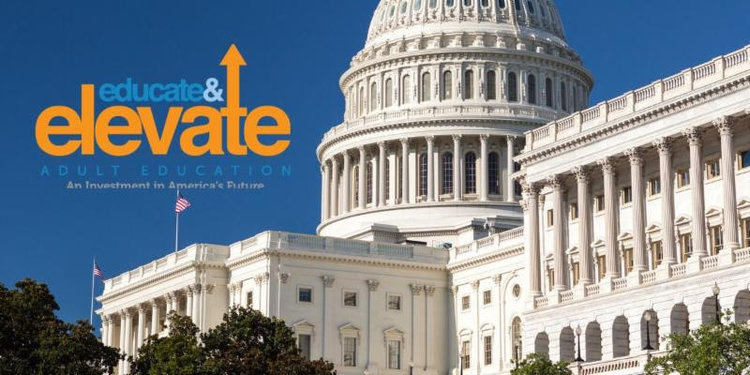 The 116th Congress convened, and for the first time in eight years, Democrats controlled the House of Representatives. Nancy Pelosi (D-CA) was elected Speaker of the House which marks only the second time in history that a former Speaker has been re-elected after losing the majority in his/her previous tenure. 63 new Democrats and 37 Republicans began their first term in Congress, which is the most diverse in history and includes over 100 women.
Speaker Pelosi and other Congressional leaders from both parties met with President Trump met this morning to discuss how to end the current partial government shutdown, but little progress was made on finding a solution for funding a wall along our southern border, which is the key sticking point to ending the current government shutdown. There will be staff negotiations over the weekend in the hopes of finding a compromise that will reopen federal agencies that have been closed as a result of the partial shutdown.
The first order of business for the new House Democratic majority was to address the shutdown by passing a FY 19 spending bill that would provide funding for the rest of the year for agencies impacted by the partial government closure, as well as reopen the Department of Homeland Security through early February while negotiations over the wall continue. However, Senate Majority leader Mitch McConnell (R-KY) has indicated that he will not bring the bill to the Senate floor as President Trump opposes it. As a result, the shutdown could continue for the foreseeable future.
Thankfully, the FY 19 Labor-HHS appropriations bill, which provides funding for the Department of Education was enacted in October and as a result, adult education programs are not impacted by the partial shutdown.
On the administrative side, the first order of business for the new Congress is the assignment of Members to Congressional Committees. The House is expected to make Committee assignments this coming week.
However, House Appropriations Committee Chair Nita Lowey (D-NY) did announce today the chairs of each of its twelve Subcommittees:
Agriculture-FDA: Sanford Bishop (D-Georgia)
Commerce-Justice-Science: José Serrano (D-New York)
Defense: Peter Visclosky (D-Indiana)
Energy-Water: Marcy Kaptur (D-Ohio)
Financial Services: Mike Quigley (D-Illinois)
Homeland Security: Lucille Roybal-Allard (D-California)
Interior: Betty McCollum (D-Minnesota)
Labor-HHS-Education: Rosa DeLauro (D-Connecticut)
Legislative Branch: Tim Ryan (D-Ohio)
Military Construction-VA: Debbie Wasserman Schultz (D-Florida)
State-Foreign Operations: Nita Lowey (D-New York)
Transportation-HUD: David Price (D-North Carolina)
In addition, Rep. Bobby Scott (D-VA) was chosen to become the Chair of the newly renamed House Education and Labor Committee.
While most of the attention this week has been focused on the Democrats takeover of the majority in the House, the Senate announced yesterday its preliminary Committee rosters for the new Congress, which will be made official later this month. Please find the list of the Members on key Senate Committees below.
A few notes of interest regarding changes in membership on these Senate Committee rosters:
The HELP Committee welcomes two new Republican Senators, Mitt Romney (R-UT) and Mike Braun (R-IN), following the retirement of Orrin Hatch (R-UT) and departure of Todd Young (R-IN), who has moved to the Finance Committee. The Democrats have added Jacky Rosen (D-NV) and lost Michael Bennet (D-CO).
There are no changes to the Appropriations Committee lineup from the previous Congress.
Lastly, Agriculture Committee Chair Pat Roberts (R-KS) announced he will not run for re-election in 2020 after serving four terms in office.
HELP COMMITTEE
Republicans
Lamar Alexander, R-Tennessee, Chairman
Michael B. Enzi, R-Wyoming
Richard M. Burr, R-North Carolina
Johnny Isakson, R-Georgia
Rand Paul, R-Kentucky
Susan Collins, R-Maine
Bill Cassidy, R-Louisiana
Pat Roberts, R-Kansas
Lisa Murkowski, R-Alaska
Tim Scott, R-South Carolina
Mitt Romney, R-Utah
Mike Braun, R-Indiana

Democrats
Patty Murray, D-Wash., Ranking Member
Bernie Sanders, I-Vermont
Bob Casey, D-Pennsylvania
Tammy Baldwin, D-Wisconsin
Christopher S. Murphy, D-Connecticut
Elizabeth Warren, D-Massachusetts
Tim Kaine, D-Virginia
Maggie Hassan, D-New Hampshire
Tina Smith, D-Minnesota
Doug Jones, D-Alabama
Jacky Rosen, D-Nevada
SENATE APPROPRIATIONS
Republicans
Richard C. Shelby, R-Alabama, Chairman
Mitch McConnell, R-Kentucky
Lamar Alexander, R-Tennessee
Susan Collins, R-Maine
Lisa Murkowski, R-Alaska
Lindsey Graham, R-South Carolina
Roy Blunt, R-Missouri
Jerry Moran, R-Kansas
John Hoeven, R-North Dakota
John Boozman, R-Arkansas
Shelley Moore Capito, R-West Virginia
John Kennedy, R-Louisiana
Cindy Hyde-Smith, R-Mississippi
Steve Daines, R-Montana
Marco Rubio, R-Florida
James Lankford, R-Oklahoma
Democrats
Patrick J. Leahy, D-Vermont, Ranking Member
Patty Murray, D-Washington
Dianne Feinstein, D-California
Richard J. Durbin, D-Illinois
Jack Reed, D-Rhode Island
Jon Tester, D-Montana
Tom Udall, D-New Mexico
Jeanne Shaheen, D-New Hampshire
Jeff Merkley, D-Oregon
Chris Coons, D-Deleware
Brian Schatz, D-Hawaii
Tammy Baldwin, D-Wisconsin
Christopher S. Murphy, D-Connecticut
Joe Manchin III, D-West Virginia
Chris Van Hollen, D-Maryland
Tell new and returning Members of Congress that Adult Education is important.

Click button below to take action today!