If you have been unable to vote for MAACCE Executive Board candidates, please do so at this link before the end of the conference.
Vote
We realize that all candidates are running unopposed and the need to vote may seem irrelevant. However, to stay in compliance with the MAACCE Constitution and by-laws, a vote by MAACCE members is required. Thank you for taking the time to do this! Below are the photos and bios of those seeking election this year.
Candidate for President Elect – Karen Musemic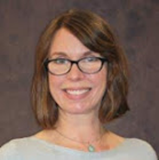 Karen Musemic began her career in social work in 1999.  During her social work years, Karen learned that lack of education was the most important barrier to success for most of her adult students.  She began working in adult education in 2004 as a teacher and a volunteer in the Ritenour Adult Education and Literacy program.  She became Ritenour's AEL Director in 2015.  Her passion is to help students achieve a satisfying career with a life-sustaining income, and to support her team of teachers in helping their students to reach those goals.
Candidate for MAACCE Treasurer: Shannon Hinson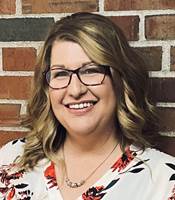 Shannon Hinson is the Director of Adult Education and Literacy for Moberly Area Community College and has been in the adult education and literacy field for 18 years. Shannon has been a member of MAACCE since 2012 and was MAACCE President-Elect 2016, President in 2017, Past-President for 2018, and has served as Treasurer since 2019.
Candidate for MAACCE Secretary: Lydia McClellan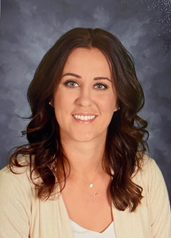 Lydia McClellan is the director of the North Missouri Adult Learning Centers for the Macon R-1 school district. Previous to being the director, she attended Missouri Western State University and earned a BS in Economics. She then worked as a business teacher for the Macon school district. Lydia has four children, Grace, Adam, Dean, and Rachel and resides in Macon with her husband David. Together they own a local business, Agri-Systems, Inc. and manage a variety of real estate properties. She enjoys reading, shopping, cooking and baking, and attending her children's extracurricular activities.