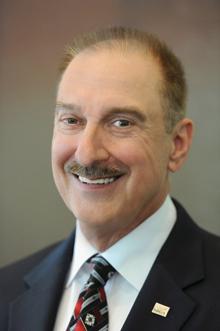 Timothy W. Lawrence, Executive Director Emeritus, SkillsUSA, worked in the manufacturing industry and graduated Magna Cum Laude from James Madison University. Mr. Lawrence became an industrial education teacher in 1978 and was National Teacher of the Year in 1983. In 1987, he joined the Virginia Department of Education. In 1996 Lawrence became SkillsUSA Partnerships Director and Executive Director in 2001. Lawrence served on the Manufacturing Skill Standards Council, the Chief State School Officers Career Taskforce, represented the State Department in Kazakhstan, and as Official Delegate for WorldSkills. Mr. Lawrence served on the National Assessment of CTE and the Job Corps Advisory Committee, both reporting to Congress. After 19 years as the executive director of SkillsUSA, Mr. Lawrence retired on February 15, 2020.
Workforce Education at the10,000-Feet and One-Foot Levels
Abstract: This article provides the perspective of the executive director of a national education association as he retires after 19 years as a national workforce development thought leader. He provides insights including the essential skills required for all learners and the unique opportunities for adult learners to help fill the skills gap as baby boomers retire.