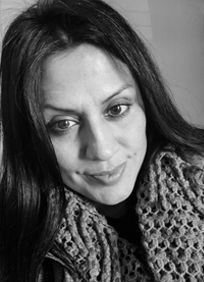 Ann Ditto joins us from the Tuscarora Nation in the beautiful Western New York region. Over the past eleven years, Ann has worked in multiple roles as a New York State certified educator – she has been a classroom instructor, program facilitator, transition coordinator, secondary science, special education, and alternative education teacher. Currently, Ann is an Earth Science/Special Education teacher in an alternative high school and is a part-time High School Equivalency teacher for both the TASC and the National External Diploma Program pathways with Orleans Niagara BOCES. In every role, Ann has made it a point to introduce technology and Google to her many students, colleagues, families, and communities. Her belief is technology is a game-changer for the diverse classroom; not only does it allow for streamlined learning, but it also opens doors for possibilities in college and/or career; and is a leveling agent for learners, academics, and employment. Ann believes Google offers an excellent platform of products that enhance the possibilities for every generation of students, without the normal obstacles created by location, economic status, digital access, and cost. When the opportunity presented itself to become a certified COABE Google trainer for Applied Digital Skills, she was elated and awed to have the opportunity to participate and share her passion with the vast classroom created through our new remote learning format. Since receiving her Applied Digital Skills trainer certification, Ann has presented to local community programs and a graduate class of pre-service teachers to share this dynamic product. Ann is a Google Certified Educator Level 1 and Level 2 and has a goal to one day be a Google Certified Trainer for the Google for Education products. Ann has three children, three grandchildren, and a new granddaughter due in November. She is a lifelong learner, and her passions are teaching, technology, and using education to empower the minds of our diverse communities.
"Always walk through life as if you have something new to learn and you will." ~ Vernon Howard
---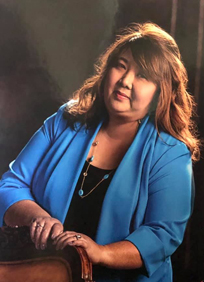 Charity Embley is an Associate Professor of Education and Transitional Learning Center TxCHSE (Texas Certificate of High School Equivalency) Instructor at Odessa College. Charity has taught at the secondary and collegiate levels for 22 years. During this time, she served as a faculty member, department chair, and mentor teacher who also developed curriculum for adult learners. Charity earned her Ph.D. in Curriculum and Instruction from Texas Tech University with an area of concentration in Language, Diversity, and Literacy Studies, with supplemental study abroad on Spanish Language and Culture from Universidad Pontificia De Salamanca in Salamanca, Spain. Charity's research work and publications focus on adult and adolescent literacy, Asian American literature, special education (dyslexia, DeafBlindness), culturally responsive curriculum in K-16, and the integration of literacy practices in teacher preparation programs. Her higher education teaching experience includes teacher education courses that focus on the teaching profession, special populations, and child development, as well as college/professional-level reading and writing, and ESL. Charity also serves in the International Advisory Board for the Journal of Ethnic and Cultural Studies. You can follow Charity on Twitter: @CharityGE. Her ORCID ID: https://orcid.org/0000-0002-9796-8258.
---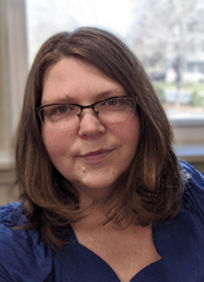 Ginette Chandler, Ed.D. is currently the Director of Professional Development Services, NH Adult Education.  Prior to her appointment as Director of Professional Development, she served as the Professional Development Coordinator from July 2017 to June 2019.  She has over 10 years of experience working in the field of adult education.  Her love of working with adults led her to seek a doctorate in the field of adult education.  She has worked as a tutor, an ESL Instructor, an ABE and Continuing Education Instructor, a Transitions Coordinator, an Adult Learner Services Tutor Coordinator, and participated in many Train-The-Trainer programs and certifications to support and build adult education practitioner capacity.
---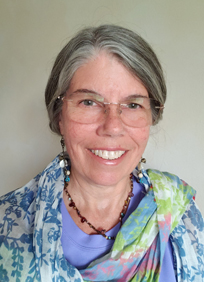 Hallie Murphy is an HSE, College and Career Skills Instructor with the ACCEL program at Western Nevada College in Carson City, Nevada. She earned her M.Ed. (Instructional Design) through Western Governors University in 2014, holds a B.A.S. in English (Writing) with a minor in Cultural Anthropology (2010), and is an alumni of Western Nevada College (A.A.S., 2003). Hallie is a non-traditional student and adult educator. She retired from her first career as active duty with the Nevada Army National Guard in 2006 as the CSM/Commandant of the Nevada Military Academy. She worked in various roles at Western Nevada College, serving as Peer Mentor, Disability Support Services assistant and tutor, and Assistant to the Vice President of Student Affairs before finding her home as an instructor in Adult Education. Hallie is student-centered and passionate about the work of adult educators to build equity and access to the American Dream. She characterizes her approach to instruction, with technology in particular, as intrepid, curious, guided exploration. Hallie has served as an instructor for 10 years with the ACCEL program, and completed the COABE Google Applied Digital Literacy training in August, 2020.
---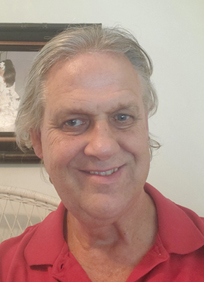 Kevin Jordan has over 16 years of experience in teaching grades 6-12, as well as Adult Education, which included culturally diverse students. He has 13 years of experience teaching single- or multi-level adult ESL classes. He spent five years teaching Adult ESL Citizenship, and five years as a Distance Learning Coordinator. His background also includes two years as an Integrated Technology Teacher Advisor (ITTA), and over 10 years as a Computer Applications teacher. Kevin integrates academics into all lessons, with a focus on creating stable yet inspiring learning environments. He has successful experience in implementing educational philosophy, teaching methods, and approaches, as well as a thorough knowledge of learning styles and needs. Known as an innovator when it comes to digital technology and education, he successfully piloted a WIOA EL Civics program that is 100% online as well as WIOA CASAS testing for LAUSD and California Adult Education.
---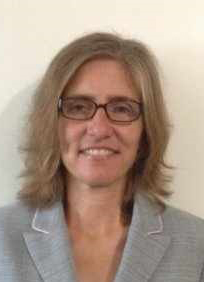 My name is Mary Kanter. I earned my BA in Spanish Language and Literature, my MS in Adult Education, and I am a nationally certified college teacher through ACUE. I have been teaching ESL to Adults for the past 28 years at the McHenry County College. I have dedicated my work to beginning level English speakers. In 2013 I procured employment with Education First teaching English online to people in other countries. This taught me how to instruct in an online environment which is a skill that has come in quite handy recently. In 2018 I began working at College of Lake County teaching the introductory ESL and the introductory ESL Computer class. 
I first heard of the Applied Digital Skills Curriculum when I was working with Illinois Digital Lab but I didn't begin using it until I was given the beginning computer class to teach. I didn't know where to begin but fortunately the students all had access to Google Apps as part of their school email and so that was the resource I started with. I easily developed my own lessons using Google Docs and Google Sheets however I was stumped when I had to teach spreadsheets. I had not used a spreadsheet for quite some time. I remembered what I had heard about the Digital Skills Curriculum and found "Organize an Address Book." It was easy to use and taught the students a valuable, pertinent skill. The Applied Digital Skills Curriculum is a great resource, not only to help students, but also to find new tools to help us teach. It is free and easy to use.  
---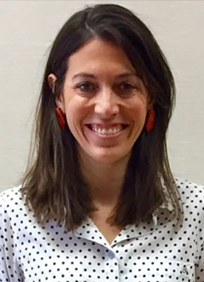 Rachel Koch is an educator and an optimist. She has been working in higher education for the last ten years: teaching writing and running a writing program at Northern Arizona University in Flagstaff (2010-2018) to a yearlong State Department fellowship in Moscow, Russia (2018-2019) where she traveled the country, worked with students and teachers, and fell in love with the culture.
Currently, Rachel works at Pima Community College in Tucson for an integrated education and training (IET) program. She feels incredibly fortunate working to promote literacy and digital skills with a wonderful team that puts students first every day.
Her professional areas of interest include the following: academic writing, first-year writing, collaborative learning, blended learning, peer education, writing center research, basic/developmental writing, ESL/international programs and curriculum, first-generation students, education leadership, teacher training, faculty professional development, instructional design, scientific writing, mentoring/mentoring programs (especially of women), etc.
She has a BA in English and an MA in TESL (Teaching English as a Second Language) with an emphasis in Applied Linguistics.
---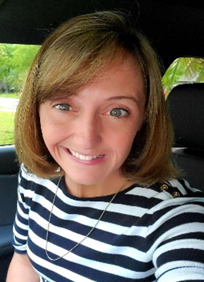 Rebekah Hannon is a full time Adult Education teacher with the Aiken County Adult Education program in Aiken, SC. She is a 2006 graduate of Lander University with a BA in Political Science. She also holds a Master's in Education in Divergent Learning (2008) from Columbia College and is a prospective 2020 Ed.D. Graduate of the University of South Carolina in Curriculum and Instruction with Online Technology Emphasis. Ms. Hannon began her teaching career as a secondary high school social studies teacher where she taught for 12 years. She has taught in multiple schools throughout the state of South Carolina. In 2014, Ms. Hannon began working part-time with the Aiken County Adult Education program and in 2018 took a full time teaching position with the program. In addition, Ms. Hannon has taught part time with the Aiken County Virtual Academy for the last 5 years as she received her online teaching certification in 2014. She currently resides in Aiken, SC.
---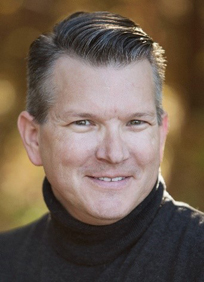 Shane Mueller is the Transitions Coordinator with Great Rivers Adult Education Consortium in Cottage Grove, MN. A 13-year veteran in Adult Basic Education (ABE), Shane's leadership and contributions were instrumental in his program's Office Technology for the Workplacepathway receiving the 2014 Local Government Innovation Award and the 2015 Promising Practices "Outstanding Achievement" Award. An English teacher by trade, Shane has spent the last seven years as a digital literacy evangelist and a tireless advocate for building and strengthening partnerships between ABE, the business sector, community and technical colleges, workforce development, and corrections.  When he's not teaching, you will probably find him at Target Field with his wife, cheering on their beloved Twins or at Minneapolis' landmark First Avenue! Shane is excited and honored to share Google's Applied Digital Skills with his ABE colleagues in the upper Midwest!
---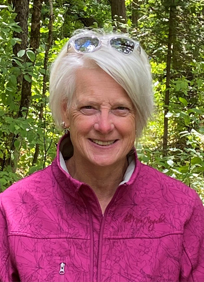 Suzanne Buck completed her BS in Occupational Education/Dairy mgt from the University of New Hampshire. After the birth of her son she returned to school to receive her Master's in Special Education/Consulting Teaching. She returned again to earn a CAGS in Educational Leadership. She has taught in public and non-profit settings for over 20 years. Currently, she is licensed as a Special Educator and Director of Special Education. She lives in Vermont with her husband where they raised their 2 children. She enjoys learning along with her students, believing that you are never too old to learn something new! In her free time she enjoys gardening, and watching men's lacrosse and football.
---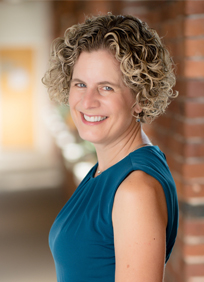 Tiffany Brand is an adult education technology integrator for Dover Adult Learning Center in Dover, New Hampshire as well as the state-wide technology mentor. She has spent the last 10 years teaching digital literacy skills to adult students and helping teachers integrate technology into their classes. Tiffany is passionate about connecting adult students with careers in the technology sector, and her Exploring Coding and IT Careers course has led her students to postsecondary training, coding bootcamps, and careers in web development. Prior to her work in adult education, she was a middle school computer skills teacher and a K-8 school district technology coordinator. She holds a BA in Zoology and a M.Ed. in Secondary Education from the University of New Hampshire. When not teaching, you'll find Tiffany hiking the beautiful trails around New Hampshire or tap dancing with her local dance company. Tiffany is excited to share the Google Applied Digital Skills curriculum to continue to improve digital literacy skills of students and colleagues!