Thank you for attending this year's COABE National Conference in New Orleans, Louisiana! We hope that you had a rewarding experience at the 2019 COABE Conference! Please take a moment to read through important post-conference information.
Google Boot Camps Available

In case you missed hearing about this amazing opportunity during the second and third general sessions, COABE and Google are partnering together to offer free bootcamps across the nation. Get the details HERE.
Conference Evaluation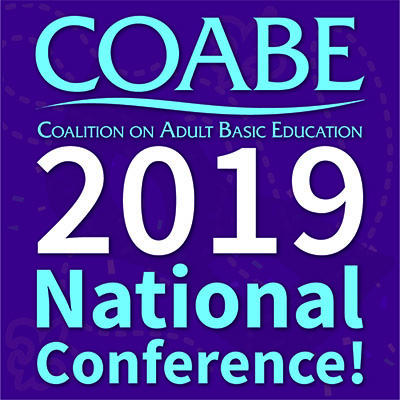 We hope that you enjoyed the conference and that you found the national-level professional development helpful to your work in adult education.
Please complete the following conference evaluation, and we'll enter you into our drawing for next year's COABE National Conference in Baltimore, Maryland, April 5-8, 2020. Once you complete your evaluation, you will receive your certificate of attendance.
Earn Graduate Credits
Are you interested in obtaining graduate credits from USF? Your attendance at COABE's 2019 National Conference allows you to apply for a graduate credit. Click here for more details.