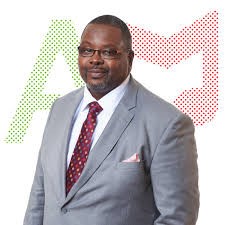 COABE and Google are partnering to deliver Applied Digital Skills Bootcamps in all 50 states over the next year. The Bootcamps will be held in partnership with COABE's large group members, which are primarily state associations. Check the schedule here to find out when your state is hosting a boot camp and to save your seat today!
COABE will continue to award $1,000 each month for the next 11 months, so if you have begun using the curriculum in your classroom, be sure to share your success story with us here.
David's testimonial: Our program is a multi-generational program with a particular focus on African American low income families. Most of our parents have little or no college education but possess a high school diploma or equivalent
In West Louisville there is, what we refer to, as a Digital Divide. African Americans make up 27% of Louisville's total population, with 85% of those African Americans living in West Louisville. The median income for residents in West Louisville neighborhoods is $8,000 to $14,000 annually, which puts those families at or below the poverty line. Many are the hard-working, working poor.
As an African American male in technology for over 30 years, I am fully aware of the underrepresentation of African Americans in technology. Technology is 68.5% White and a staggering 7.8% Black. Entry level jobs in technology begin at a living wage of $40,000 annually.
With the Digital Divide taking place in predominantly poor and African American communities, there is a fear of technology as well as a shortage of access to and education about technology. We discovered through a partnership with the National Center for Families Learning, a partner of COABE, that we could close the Digital Divide and simultaneously tackle the issue of concentrated poverty in our African American communities.
Google Applied Digital Skills was the perfect entry point for our participants. It gives them the level of comfort with its project-based approach to learning. Once students have completed the Google Applied Digital Skills they go on to the Google IT Help Desk Training.
We have been able to create partnerships with three major corporations that offer jobs in technology. Employees that are responsible for hiring from Humana, Best Buy, and Nuestar meet with our parents weekly to educate them on how to be prepared for careers in technology. These companies review resumes at the beginning and midpoint of the twelve week program and just prior their graduation. They also conduct interviews with our graduates with the intent of hiring them.
Thank you Google and COABE for this awesome opportunity!
Please Note: Certificates are automatically emailed 24 hours after the webinar has ended.