Vice President of Membership
Dr. Debbie Faubus-Kendrick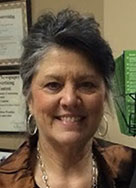 Dr. Debbie Faubus-Kendrick has been an educator for 39 years and Director of the Crawford County Adult Education Center for 10 years. Faubus-Kendrick earned her Ed.D. from the University of Arkansas. She served as president and vice president of the Arkansas Association of Continuing and Adult Education (AACAE), president of the Arkansas Association of Adult Education Administrators, and secretary of the Arkansas Adult Education Advisory Council. She is the legislative chairperson for Arkansas Adult Education, Adult Education Representative for the local workforce board, and Northwest Representative for the Arkansas Adult Education Advisory Council. She was named 2014 AACAE Outstanding Administrator of the Year. Her community activities include Drug Court Council, Court Appointed Special Advocates (CASA), Boys and Girls Club Board, Comprehensive Juvenile Services Board, and Head Start Policy Council and Board. Faubus-Kendrick has been a COABE member for 12 years. She was elected COABE secretary, was appointed as COABE Region 6 representative, and vice president in charge of membership.
Regina Suitt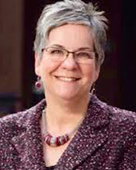 Regina has dedicated 30+ years to a career in education. Like many in the field, she started as a part-time teacher, and moved into more responsible roles over the next 30 years. She began her career working and living on the Tohono O'odham Reservation teaching high school English. It was then that she began teaching GED classes part time in a village meeting house. She then moved on to teach full time in the Pima County Jail for eight years while also teaching as adjunct faculty at the State Prison for five years. She retired in 2019, as vice president of a large college in Arizona, and was responsible for adult education, transition programs, developmental education, and college-wide assessment. She has been on the Arizona Association for Lifelong Learning Awareness Committee, chairing it during a three and a half year struggle to regain AE funding for the state. She also served on the National Skills Coalition Advisory Group on Skills Equity, the Community College Consortium for Immigrant Education, Blue Ribbon Panel, and co-authored a chapter in a CCCIE sponsored book series on integrating immigrants from a community college perspective.

Regina has a Master's of Education in Leadership from Northern Arizona University with an emphasis in Community College Leadership. She was a COABE regional rep for one term and won the COABE Administrator of the Year Award in 2011.
Region 1 Representative
Kristen Hempel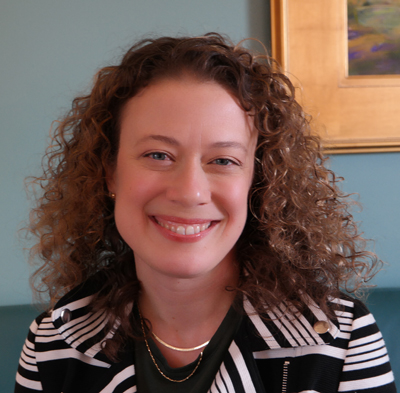 As an educator for over 20 years, Kristin Hempel has been a passionate adult education administrator and advocate in Connecticut for the past seven years. Previously, she was an elementary principal in New York and a teacher and high school administrator in Rhode Island. She graduated from Swarthmore College, received her MA in Educational Psychology from Vermont College, and completed her principal residency program at Northeastern University in Boston. Her mission has been to support and inspire students to be lifelong learners and engaged, inquisitive, and compassionate citizens. She found her "sweet spot" in the world of adult education, where helping individual students achieve their goals can change the future for their whole family and our community.
Currently she is the associate director for a regional adult education program known for innovation and for substantial workforce partnerships. An active executive board member of the Connecticut Association for Adult and Continuing Education (CAACE), Kristin has chaired the Professional Development Task Force for six years, and represented CAACE at COABE's Capitol Hill Days and National Skills Coalition's Skills Summit. Nationally, Kristin is a Connecticut representative to the New England Literacy Resource Center (NELRC) Advisory Board and has been a member of COABE's Advocacy & Public Policy Committee.
Patricia Helmuth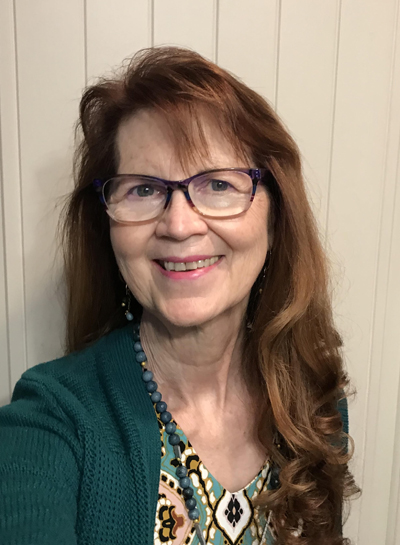 Patricia Helmuth is a board member of the Adult Numeracy Network (ANN), a NYSED teacher leader in mathematics, a staff developer for the Hudson Valley Regional Adult Education Network, a curriculum developer, and teacher of a FastTrack math class. She has participated in both federal and state initiatives where she has worked to create and curate high quality math resources that are both accessible and extendable for adult learners. As a Power in Numbers LINCS teacher and user group member, she authored Push and Support Cards: A Bridge to Advanced Mathematics for the Multi-Level Adult Education Classroom. Additionally, as a NYSED grant recipient, she authored Alleviate Math Fears with a Math Fair! She also provides support for adult education instructors by developing and presenting workshops at the national, state, and regional level that feature instructional strategies and resources which promote equal access to rigorous mathematics for adult education students in mixed-level classrooms. As an ANN Board member, Patricia has been actively involved in strategic planning and outreach for ANN, served on the ANN COABE pre-conference planning committee, and serves as the editor of The Math Practitioner (the ANN newsletter).