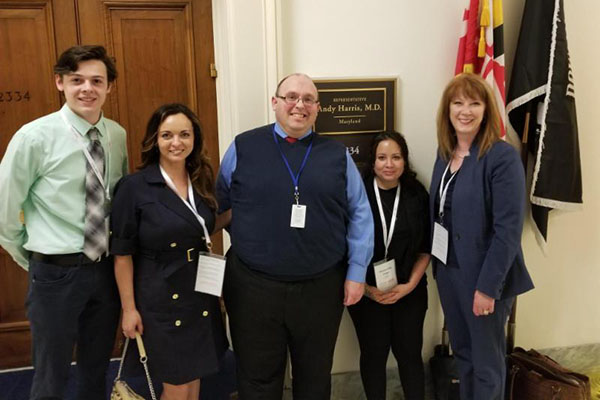 Natasa Paunovic immigrated to the U.S. in 1995 with her husband, a baby, and another on the way. She had a good education in Serbia, but knew no English. She lost her unborn baby and nearly lost her own life due to language barriers. Her young family relocated to Cumberland. Many obstacles stood in her way of success: isolation from anyone she knew, limited transportation, and cultural and language differences. She was determined to assimilate to the culture and be successful in society.
Natasa sought out opportunities to improve her language skills and her fluency. She initially studied an English dictionary and found informal conversational English learning groups. Her saving grace was meeting a retired school teacher who volunteered to tutor her. A formal solution came when her tutor recommended enrolling in an External High School Diploma Program provided by the Basic Adult Education Center of Allegany College of Maryland. In 1998, 3 years after arriving in the United States, she graduated with a U.S. High School Diploma. In 2004 she enrolled at Frostburg State University and became a social work major. She attended school full-time and continued to work part-time while still raising a young family.
She graduated in 2009 with a bachelor's degree in social work. Afterwards, she worked at Shepherd Pratt Health System serving children with multiple challenges. After seven years, she became a family investment specialist for the Department of Social Services. She works with families who are in need, including immigrants and refugees. She is an outstanding example of an adult learner who continues to learn and serve her community. Do you have an adult learner success story to share? You can submit your story HERE.